DARTH TRAYA :: Continuity Canon Character From The KOTOR Game
This character is well documented. Any costume renderings will be expected to depict the character as closely as possible.
Any questions concerning building this costume and this character, any comments or suggestions you may have, or for council review of new photos of this character, can be addressed by sending myself or any Council member a PM, or by posting within the following thread.
http://the-dark-empire.forumotion.com/t1114-this-thread-is-for-questions-and-comments-concerning-costuming-requirements-and-standards
#1

CHARACTER STATS FOUND HERE:
http://starwars.wikia.com/wiki/Darth_Traya
DARTH TRAYA (Kreia) Lord of the Sith (3,959-3,951 bby). Jedi Master to Revan, Keria became consumed by guilt after Revan's turn to the Dark Side, wondering if her teachings led to Revan's fall. Following the Jedi Civil War Keria left the Jedi Order. Her search for Revan led to Malachor V, where she discovered an ancient Sith academy. Corrupted by the Dark Side presence of Malachor, she embraced the Dark Side and became Darth Traya. She began training new Sith followers, and her teachings incorporated both the Light and the Dark Sides of the Force. Her two most notable pupils were Darth Nihilus and Darth Sion, who in true Sith fasion, betrayed their master, stripped her of her powers, and exiled her. She later joined up with The Exile, and together they regained their lost Force powers. Unbeknownst to the Exile, Keria was using him to track down the Sith leadership, Sion and Nihilus, and kill her rebellious pupils. Ultimately the Exile discovered her plans and defeated her.
BIO:
Born c. 4,001 BBY
Died 3,951 BBY, Malachor V
Physical description
Species Human
Gender Female
Hair color Gray (aging)
Eye color White (atrophied)
Black (dark side)
Skin color Fair
Chronological and political information
Era(s) Old Republic era
Affiliation Jedi Order (as Kreia)
Galactic Republic (as Kreia)
Sith (as Darth Traya)
Sith Triumvirate (as Darth Traya)
Known apprentices
Revan (Jedi Padawan)
Meetra Surik (Jedi Padawan)
Darth Sion (Sith apprentice)
Darth Nihilus (Sith
#2

#3
#4

#5

#6
#7
#8

#9

#10

#11 CANON GAME SABER

#12 CANON GAME SABER

#13 RENDITION OF A CANON SABER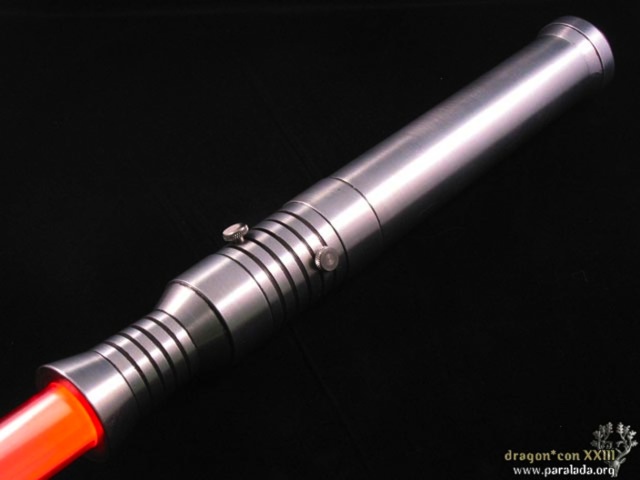 TDE MEMBER OF COSTUMING INTEGRITY IS LORD ZANNAH TDE030:
Profile Found Here:
http://the-dark-empire.forumotion.com/u72
#1 ACTION SHOT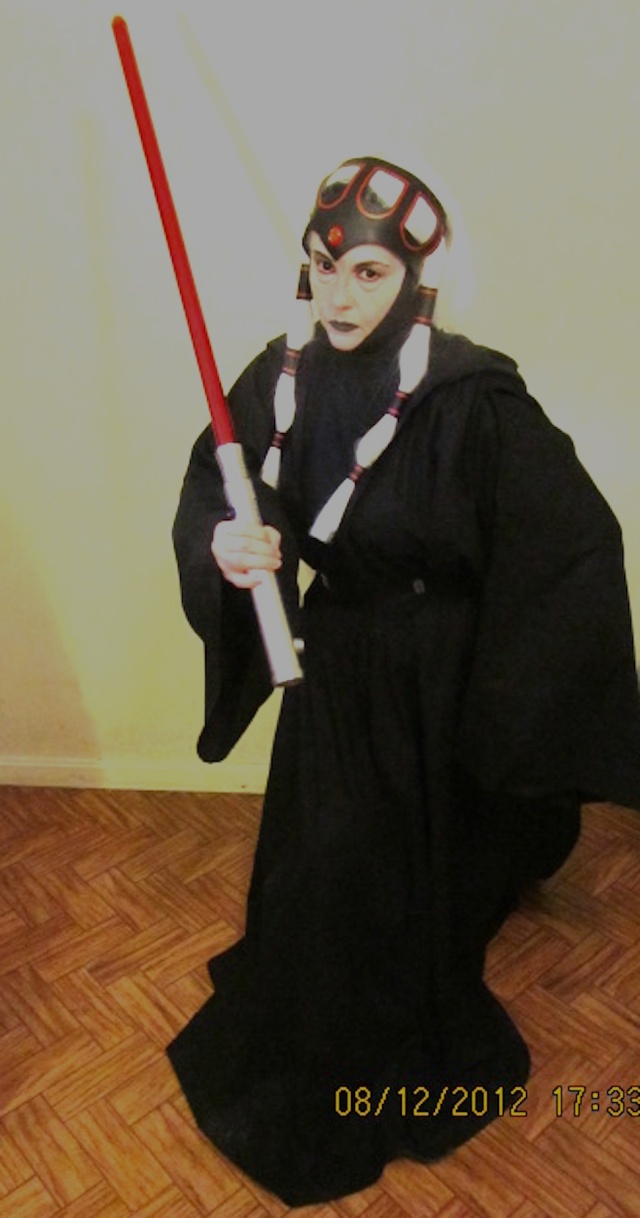 #2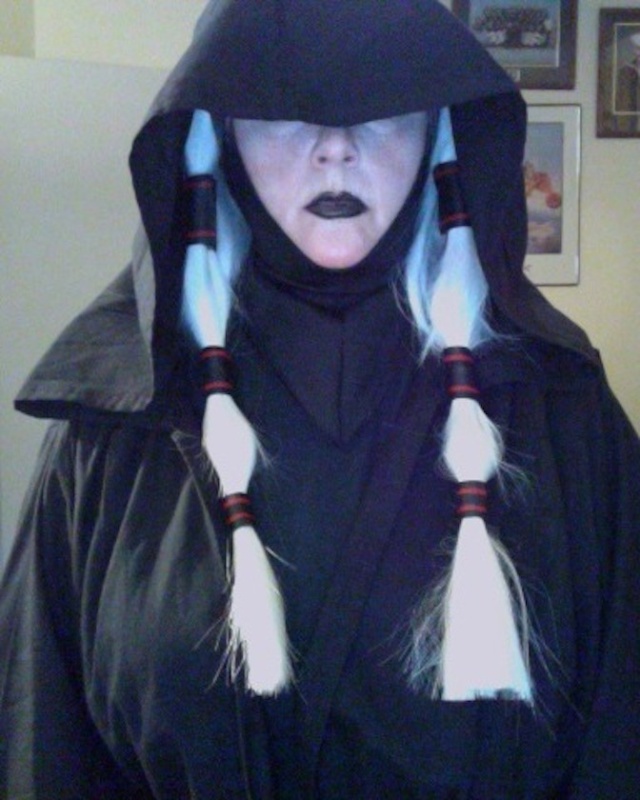 #3