SITH ACOLYTE/WARRIOR:: E.U. CONTINUITY CANON SW:TOR (Star Wars: The Old Republic Trailers)
Sith Acolytes/Warriors depicted within the Star Wars Universe are varied in their attire, therefore, this is one of those costumes where your personal flare in custom designing is allowed.
If you would like to match the pin striped designs to your mask, that is a most aspiring challenge, but very do-able.
When depicting a Custom Sith Acolyte, like all other custom TDE costumes, we expect impeccable integrity. Again, as far as we are concerned, Uncle George is the judge here. Make him proud of your accomplishments.
Any questions concerning costuming as a Sith Acolyte and building of this character, can be addressed by sending any Council member a PM, or by posting within the following thread.
http://the-dark-empire.forumotion.com/t1114-this-thread-is-for-questions-and-comments-concerning-costuming-requirements-and-standards
THESE LINKS WERE PROVIDED BY LORD TAKAMATSU. AND WERE GIFTED IN ORDER TO HELP WITH THIS COSTUME OR ANY ARMORED COSTUME BUILD
An e-bay Link For Purchasing Foam
http://www.ebay.co.uk/itm/EVA-KIDS-INTERLOCKING-FOAM-TILE-SOFT-LANDING-SAFETY-MAT-/270697159112?pt=UK_Baby_Baby_Safety_ET&var=&hash=item84b7769cf8
A Link For Directions On Using Eva Foam
http://www.schenz.com/fm_eva.html
Another Link With Directions
http://www.indymogul.com/backyardfx/episode/bfx_20110517/build-some-sci-fi-armor-for-cheap-diy-bfx
THE FOLLOWING YOUTUBE VIDEOS ARE FOR COSTUMING COMPARISONS FOR SITH ACOLYTES.
SITH ACOLYTES/WARRIORS:
Force-sensitive followers of the Sith Empire or Sith Order who never became Sith Lords.
Sith Acolyte was a rank within the Sith Order prior to Darth Bane's reformation. The term was used to refer to Force-sensitive apprentices who had only just started the dark path under the tutelage of a more experienced Sith Lord.
The Sith Acolyte is a Force-using adherent of the Sith tradition. Descended from a rogue Jedi faction, the Sith tradition dominated a corner of the galaxy for millennia before being discovered-and ultimately decimated-by Old Republic forces and the Jedi Knights. Their survivors eventually succumbed to internal conflict, leaving only one Sith: Darth Bane, who established the rules by which the Sith tradition managed to survive another thousand years. Although Sith Acolyte came and went in fits and spurts during this time, they were far more common when the Sith were many. before Bane.
Every Sith Acolyte delves deep into the mysteries of Sith, learning how to wield the Force in ways that draw upon the dark side. They are dark sorcerers and fell priests, practitioners of living sacrifices and base deception. They come to the Sith tradition from the ranks of the Force adepts, the dark side devotees, and in ancient times, from the Sith species itself. During the past thousand years, others sensitive to the Force discovered the Sith tradition and were seduced by it, resulting in warriors, merchants, smugglers, explorers, ambassadors, rogues, and even famous political figures becoming Sith Acolytes. But Darth Bane's "rule of two" ensured that their existence — or at least, their true loyalties — remained a secret. Those who become Sith Acolytes accept that there can never be more than two of them, and that for another to begin following the tradition, one of the existing acolytes must die.
People who become Sith Acolytes often do so simply out of naked ambition. The Sith path teaches the power the dark side of the Force, and such a weapon is often irresistible to those without power of their own. Victims and subordinates make excellent Sith Acolytes. Those with more authority and control make even better Sith Acolytes.
SITH ACOLYTE STATS FOUND HERE :
http://starwars.wikia.com/wiki/Sith_Acolyte
http://starwars.wikia.com/wiki/Category:Sith_acolytes_and_apprentices
http://misc.thefullwiki.org/Sith_Acolyte
SITH ACOLYTE/WARRIOR
#1

#2
#3
#4

#5

#6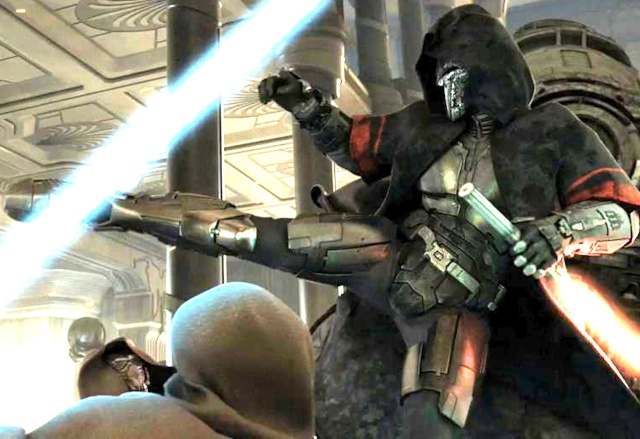 #7
#8

#9

#10
#11

#12

#13

#14

#15

#16
#17
FOR A COMPARISON IN EXPECTED INTEGRITY :::: LORD TAKAMATSU TDE054
#1
#2

#3

#4
#5

#6

LORD TAKAMATSU... OUTSTANDING!!